I think I have RTFM'ed but cannot get the above setup.
I have the CX set with no player and Squeeze as the server app: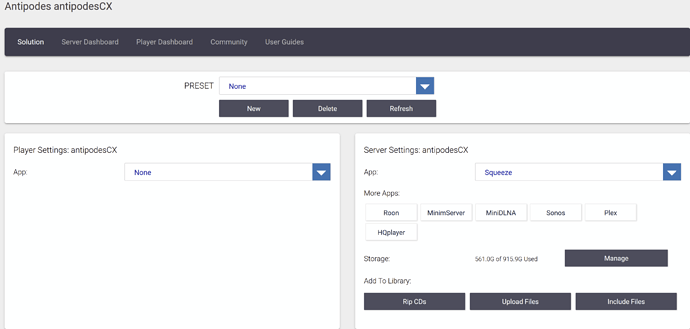 … but the EX does not show a None option for server, only a choice of Squeeze or Roon when I select Squeeze as the player: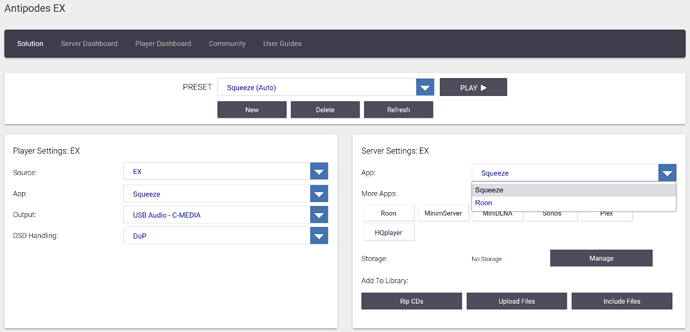 … with no None option in Solution preset.
This means that Squeeze server on the EX grabs the EX Squeeze player and Squeeze server on the CX is prevented from seeing the EX player. I cannot see how to disable Squeeze server on the EX.
What am I missing?