Like many others here I have lately settled to Squeeze Server + Squeeze Player as preferred mode for sound quality.
My path is EX → P2 reclocker → AES/EBU input on my DAC.
With this set up I cannot play higher rate DSD files (I have a few). I don't mean "play natively", this cannot of course be done with AES/EBU, but I mean "cannot play at all".
I need some configuration to convert them to PCM. Where is this supposed to take place?
FWIW I have the C3P0 plugin active but it seems not to work, I get this message in the settings: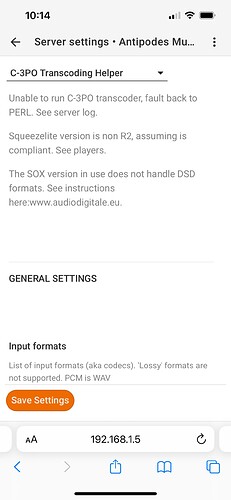 Thanks in advance