Hi,
I've just acquired a second-hand DX server. It currently is on 2.7, but the software updater says 2.9 is the latest.
So I execute the update, says that it runs completely, then tells me to reboot.
I reboot it, but afterwards it still says it is on 2.7.
Second question. Roon Server. It is operating an older version. I go to the Roon app to find the core.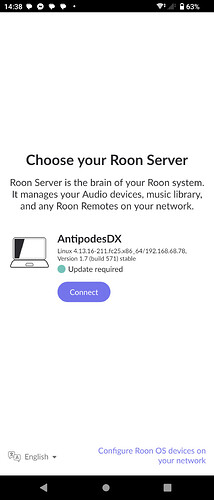 I found it (see image) but then when I click connect it just runs and runs…
Any assistance is appreciated.