Hi,
Ive been having an issue where it seems the material skin loads,… but not the right one. This happens if i have material selected in options or default, and if i load the ip directly or with the /material on the end.
It used to be after a reset it would display the below format but only before before i reloaded or if i didnt purposely go to /material.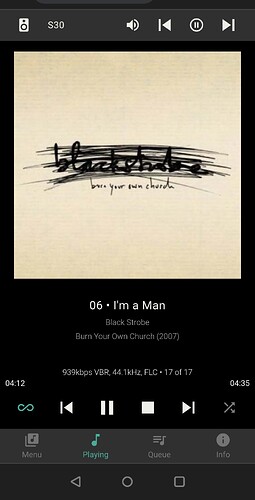 But below is what it is supposed to look like is from my past experience, note that other menus and customizations are also different.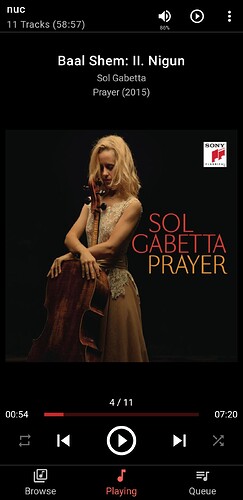 Anyone know how to get it to load the bottom interface reliably? I prefer this layout and it's behaviors immensely.
I tried this on my phone and laptop chrome browsers and they both now load the top view, sometimes defaulting to the light or dark themes at random. I tried a few myantipodes.com player / server restarts, and launches from that webpage's "play" button. I have tried physical power cycles as well. I have not hit clear database or reinstall squeeze as i got setting where i wanted and dont want to redo it all. This started before and has continued when I upgraded from v4.3 to v4.4. I have also unchecked the material plugin, reloaded, then rechecked, reloaded. No dice.
Kind of related, is there a file I can make a copy of where i can backup my server settings?
Thanks all in advance.